SEWER SUCTION CUM JETTING MACHINE
MODEL NAME: SSJM-8000 L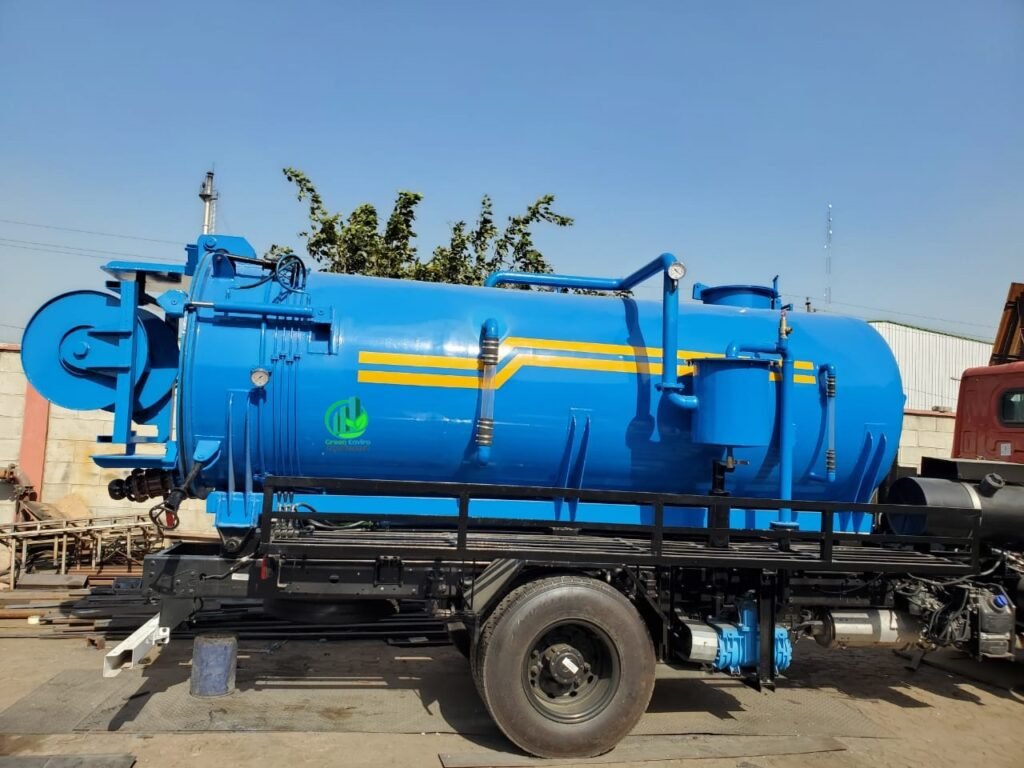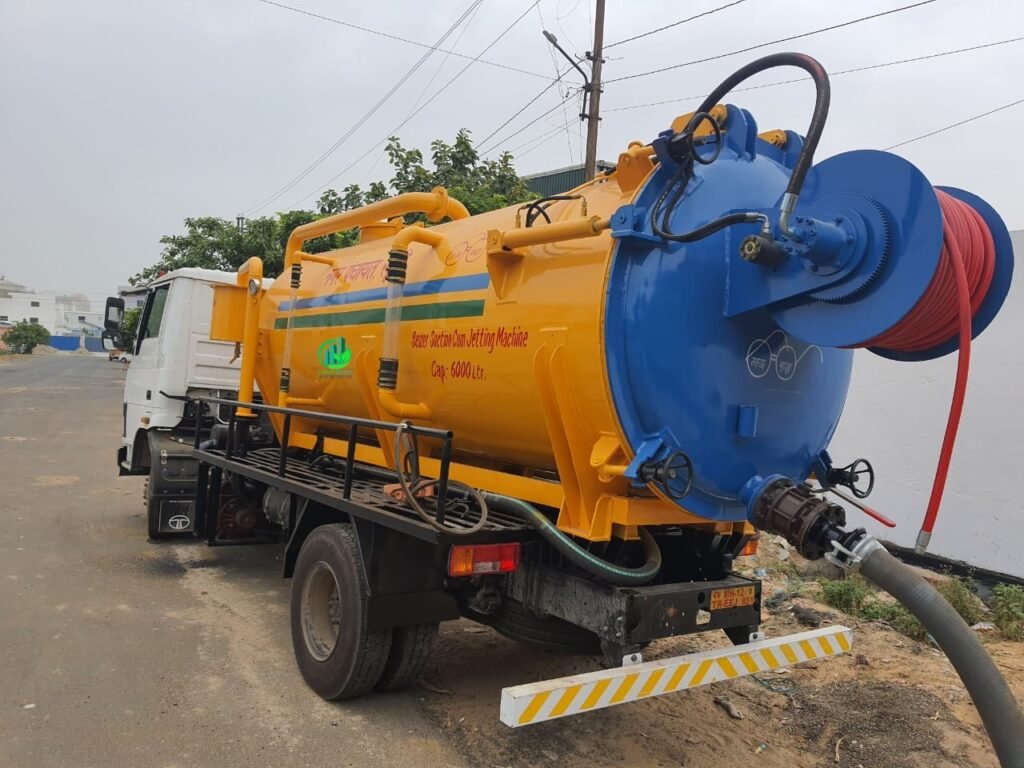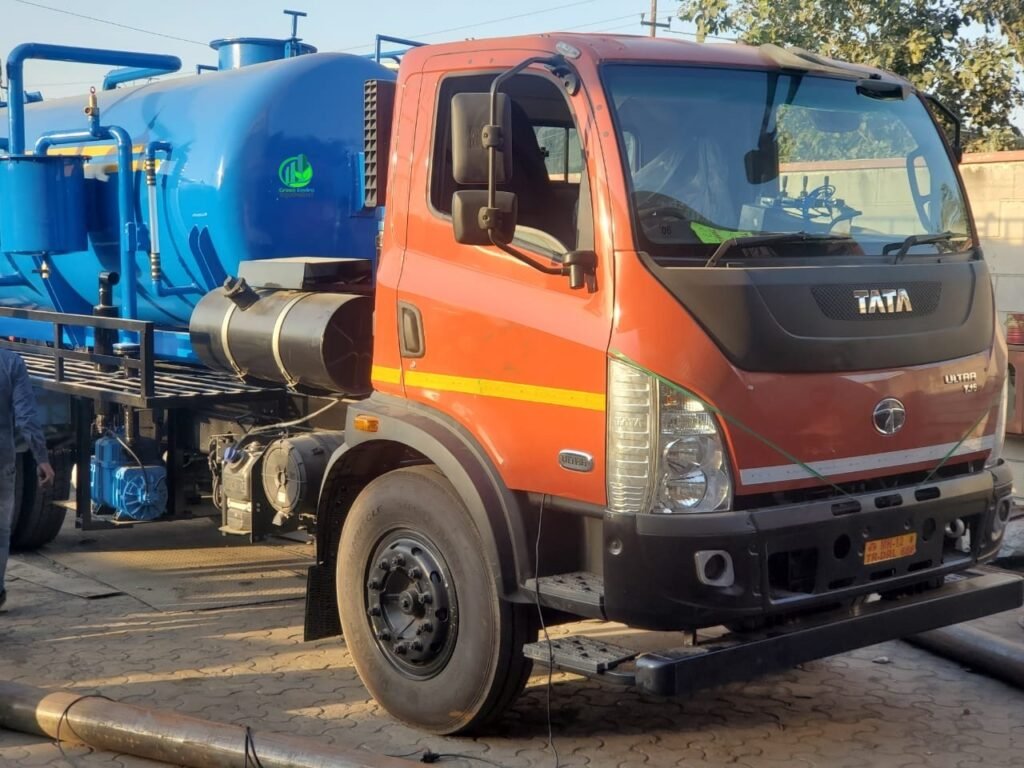 Advantages
SEWER SUCTION CUM JETTING MACHINE is used for Cleaning of Sewer Lines by Sucking out the dirt / Dust / Garbage / Other Impurities  directly from chamber into its vacuum tank.
Jetting machine is used to clear the blockage/choking of sewer lines by High capacity Jet throw of liquid that is store in its fresh water tank.
It's easy operations, low maintenance & High capacity Suction-Jetting system helps in superior cleaning of Sewer lines with high productivity & in very less time.
Provision for manufacturing suction and vacuum tank separately or combined on single vehicle.
Heavy duty cylinders to Tipping the unit by help of control valve & also provision for hydraulic opening of rear door that will reducing the human efforts.
High quality suction Hose, Jetting hose, Washing Hose, Hydraulic Motor & Pump are maintain the overall operations within optimum conditions.
Suitable for Refineries, Municipalities, Building Developments as well as Others Cleaning Operations as required.