NALA CLEANING MACHINE
MODEL NAME: NALA MAN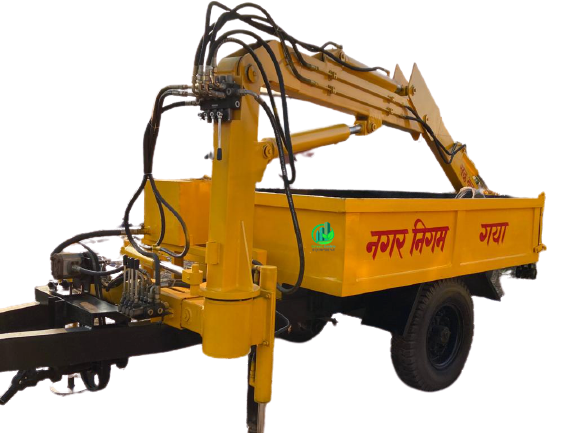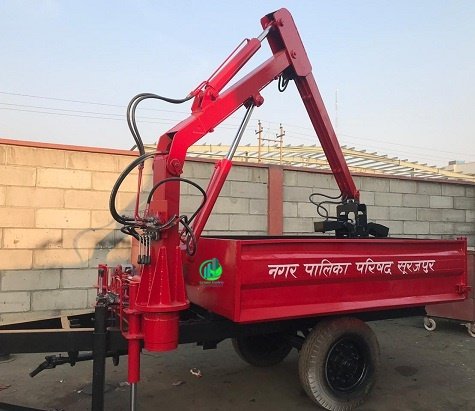 We are manufacturing Highly Productive Nala Cleaning Machine that are used to providing the Cleaning Facility of Nala & other waste yard. They are being manufactured with High Quality Materials, Reliability, Superior Hydraulic system & utilization for its end use.
Technical Data & Advantages
Chassis : Tractor & Trailer mounted or Customized.
Body Size : Rectangle with 3 Cum, 4 Cum, 5 Cum Etc.
Sheet Material : Mild Steel Sheets Etc.
Thickness : 2 mm, 2.5 mm, 3 mm, 5 mm or can be Customized as per requirement.
Hyd. Cylinder : 2 Nos. for Booms, 1 Nos. For Bucket , 2 Nos. For Stabilizers or can be Customized.
Axle &Wheels: Heavy Duty Rigid Axle with 2 Nos. of Wheel
Hydraulic Pipes: High Pressure Hoses or Pipelines
PTO Gear Box: Provides Suitable Power to drive system
Arrangement: Fully Hydraulic system provides the optimum cleaning of Nala and Dump yard by help of Hydraulic system operated by Control Valves to minimize the Human efforts & wastes.
Highly Suitable for Municipalities for Solid & Liquid waste handling.